Japanese Joons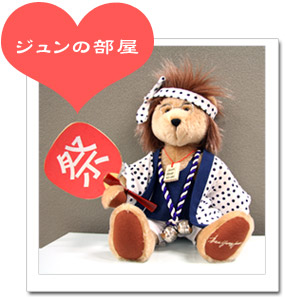 My brother, Orange Joon, wrote in his diary:
Happy with Yukatas

Daddy's country won the soccer game other day.

We were cheering fot the team, I was soooo happy that they won.

We are wearing yukatas that our mommy sent us.

We were wearing yukatas when we were watching the game.

We got toooo excited, that our obis(belts) got loose.

I hope we could go see the fireworks on a summer night!!



Orange Joon
Who is the IMX Japan Joon Brothers' Mommy?
I wish she was mine. I have no Yukata. Poor Friday!